1. Company Profile
Established in 1989 by its owner Elie Abdel Ahad, MECANO GROUP, is one of the leading companies specialized in the sales of different welding and cutting products in the Lebanese market.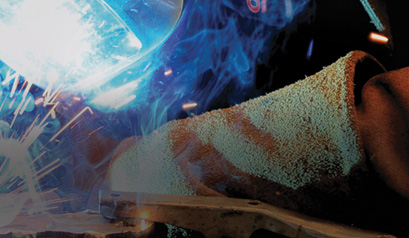 The main sectors that the business focuses on and deals with are the following:
• Metal Structures & Heavy Fabrication
• Cement Plants & Crushers
• Mechanical Workshops for Reparation
• Automotive Industry
• Tubes and Pipes Welding
• Oil & Gas
• Food and Beverage Industry
• Chemical & Petrochemical Apparatuses
• Refrigeration & Electro-Technology
Despite the perfect competition, the company is classified today as one of the best local distributors that customers resort to in Lebanon. Its high quality is related to the importance of partnerships that the firm has achieved with global suppliers' leaders in innovation.
Regardless of our strong partnerships with international leaders' manufacturers, the business is characterized with its differentiation strategy that it follows in consulting when repairing broken and used pieces, as well as providing after sales services which promoted an added value.
MECANO GROUP is pursuing its 21st century vision of becoming a true global welding solutions leader that can please its customers throughout the world by means of its innovative welding products and services. To this end, we seek to secure three core capabilities: product leadership, market leadership, and people-centered leadership.
MECANO GROUP range of products serves the entire needs of welding operators. We exclusively represent the following companies in Lebanon for full coverage: