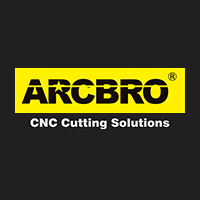 CNC CUTTING SOLUTION
ARCBRO is a CNC cutting solution to cut complex shapes cost of high quality with Oxy-fuel and plasma cutting. ARCBRO is designed to be a portable and heavy duty cost-effective production machine, ARCBRO has a simpler, safer, and faster method to complete your plate or tube cutting.
The system basically supports Oxy-fuel cutting from 6-150 mm and air plasma systems to 40 mm material thickness.
CLICK HERE FOR MORE INFO